Serrurier Montreal > Emergency Locksmith
24H Emergency Locksmith Service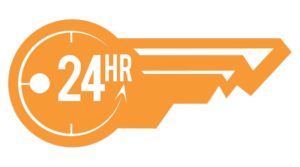 An emergency locksmith Montreal is who you need to call if you find yourself locked out of your home or car.
If your home has been burglarized and you are in dire need to change the locks and keys.
Whether you want to add a security system or you need a quick re-entry for your home, business, or car.
emergency locksmiths are certified and trained professionals that can provide quick and affordable solutions. Emergency situations arise when we least expect them to, so it is a good thing that we are providing emergency locksmiths 24-hours a day.
We are 100% mobile locksmith service, so we can come to you any time during the day or night.
If you call our reputable emergency locksmith, you are ensured that they provide timely and efficient services.
certified local locksmith
When emergency situations happen, you usually don't have the time or the resources to find a locksmith company.
Most people that are caught in a difficult lockout situation contact the first locksmith that catches their attention.
It is important that you hire a locksmith that is certified, accredited, and qualified to provide lockout services for any type of home and auto locks.
Your home has been broken into
If your home is subject to a burglary, calling an emergency locksmith Montreal would be a good decision. For your own peace of mind, call us we will secure your home after the break-in.
This type of situation generally happens during the middle of the night,
you can count on our 24-hour emergency locksmith to come out to your home at any time and perform the necessary services such as changing or repairing locks and doors.
professional Locksmith
We are a professional and qualified locksmiths that are able to meet your home or business security needs.
For any type of auto or home lockout emergency, Montreal emergency locksmith is the answer.
Montreal 24-hour locksmith provide you quality key and lock services at any given time of the day or night.